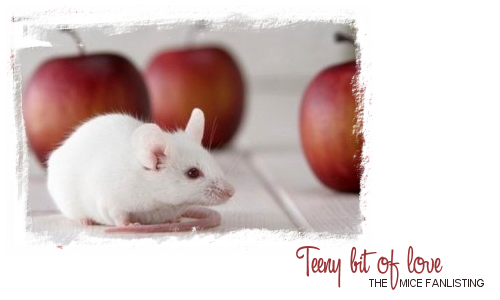 Main | Codes | Join | Update | Fans | Affiliates


Welcome to Teeny bit of love, the fanlisting for the small, sweet & adorable little creatures called Mice! A fanlisting is a list of fans from around the world stating that they are a fan of a particular subject. In this case, that subject is Mice, so if you are a fan like I am, join up!






Online since: June 27, 2012
Last updated: August 11, 2021
# Fans Listed: 41
# Pending: 1
Newest members: Leah, and Kris
Category: Animals
This site is part of: TheWildRose.org


Click daily to help give Food & Care to shelter animals for FREE.

©2012 Christine