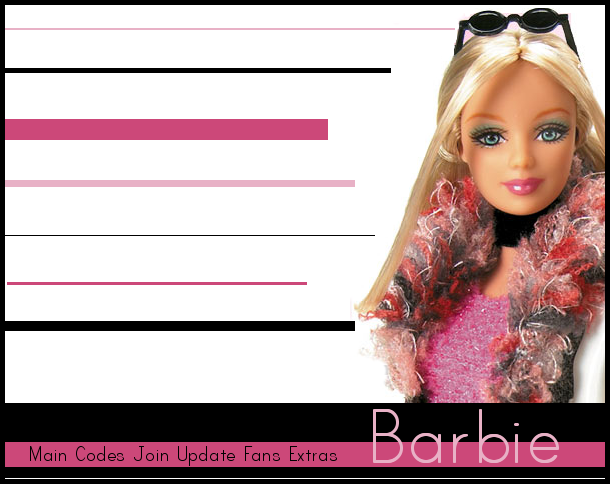 Last updated: March 07, 2023
# Fans Listed: 986
# Pending: 0
Newest members: Sephi
Category: Toys/Collectibles
Adopted from: Crystal (silent-decay.org)
Previous owners: Abby (dreamtyme.org), Debra, Candice






Welcome to Wonder Girl, the fanlisting for Barbie! Almost every little girl dreams of being Barbie at some point in their lives, and some of us have continued on to love her as we turned into women. I am one of those women myself, and own quite a big collection of Barbie's Collectible Dolls series. A fanlisting is a list of fans from around the world stating that they are a fan of a particular subject. In this case, that subject is Barbie, so if you are a fan like I am, join up!




This site is a part of The Wild Rose collective

I do not own Barbie, I'm not affiliated with Mattel in any way, nor can I get in contact with anyone involved with Mattel. I am just a fan showing my appreciation.