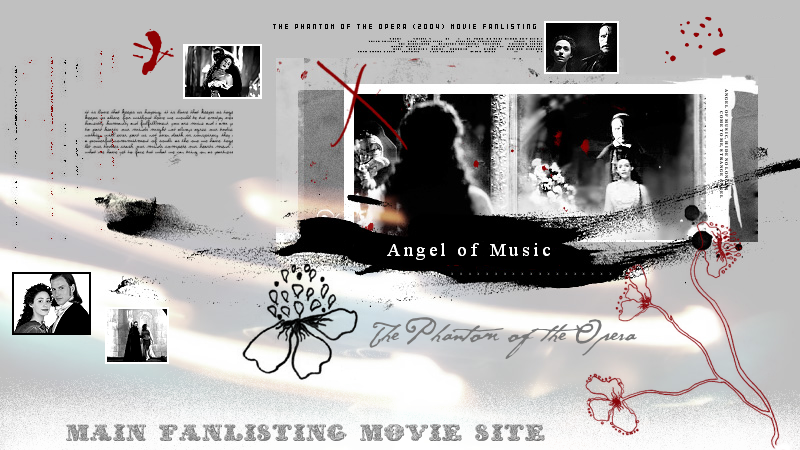 Welcome to Angel of Music, the fanlisting for the 2004 film adaptation of Andrew Lloyd Webber's phenomenal stage musical, The Phantom of the Opera! This is one of my top favorite movies & stars Gerard Butler as The Phantom, Emmy Rossum as Christine Daae, Patrick Wilson as Raoul de Chagny, Miranda Richardson as Madame Giry, Jennifer Ellison as Meg Giry, and Minnie Driver as La Carlotta! A fanlisting is a list of fans from around the world stating that they are a fan of a particular subject. In this case, that subject is The Phantom of the Opera, so if you are a fan like I am, join up!





Last updated: November 11, 2022
# Fans Listed: 197
# Pending: 0
Newest members: Deanna
Category: Movies
This site is part of: TheWildRose.org
Previous owner: Mary (still-my-heart.org)

I am not affiliated with anyone involved with The Phantom of the Opera in any way, nor can I get in contact with anyone from there. I am just a fan showing my appreciation.